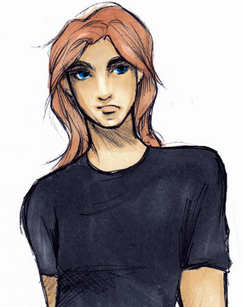 Adam Prince is a Senior at Disney High. He studies Cookery, Dance, English, Geography and Mathematics. He is the quarter-back for the Anthropomorphics.
Information
Edit
Adam comes from a wealthy family that invests in French antiques. With everything he could want, he has lived spoiled and selfish to the point many of the house staff at the Prince Manor decided to leave once Adam was mature enough that he didn't need to be taken care of. When he enrolled into high school, Adam's parents cut him off from the fortune to teach him humility now that he was but a student among peers. This didn't stop Adam from becoming the football team's best quarterback, and is considered one of the most popular guys in school and is nicknamed "The Beast." 
However, Adam is known to have a vicious and rather "beastly" personality due to his glorified childhood, and is more feared by students than he is hated, often bullying those beneath him, such as Chip Potts. Beneath this nature, however, he is highly conflicted and lonely because of everyone's fear towards him, but he finds himself unable to express this due to his temper.
Adam is also not the best when it comes to paying attention in classes, so much that his family had hired another student as a tutor to help him in the library. Recently he's come to doubt himself after being confronted by said tutor about his behavior.