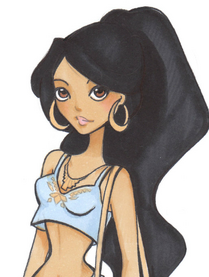 Jasmine Salonga
is a freshman at Disney High.
Information
Edit
Jasmine is from a very rich background. Her father owns a handful of stores in the "Market-place Mall". She usually hangs out with Aurora Briar and Ariel Anderson.
While being a kind person, she does like long for more out of life, and takes things around her for granted.